De plug & play livestream studio
Studio Bloq is a plug and play studio located in the office building of VRF in Nieuw-Vennep. Our studio is a versatile livestream studio of 110m2, in which different settings are possible. We like to think along with you to be able to successfully produce your online production.
The possibilities within Studio Bloq
During the entire preparation and production, we will guide you in setting up and executing a livestream or recording production. This means that we have AV technicians present during the broadcast or recording who provide support in the field of content, audio, video and lighting. Just like at a live event, speakers are given the opportunity to work with keynotes, PowerPoint presentations and videos. In addition to the standard settings offered, VRF is happy to help you set up and use the studio according to your wishes.
Your audiovisual specialist
'Our foyer is fully equipped'
The Foyer is a separate room where you enter Studio Bloq. Here is a spacious workplace with a seating area where you can see what is happening in the livestream studio via a viewing screen. There is also a kitchen and a lounge area. We provide your guests with, among other things: a 65-inch landscape screen, two-seater sofa and two armchairs, two dressing rooms, coffee, tea and soft drinks and an office.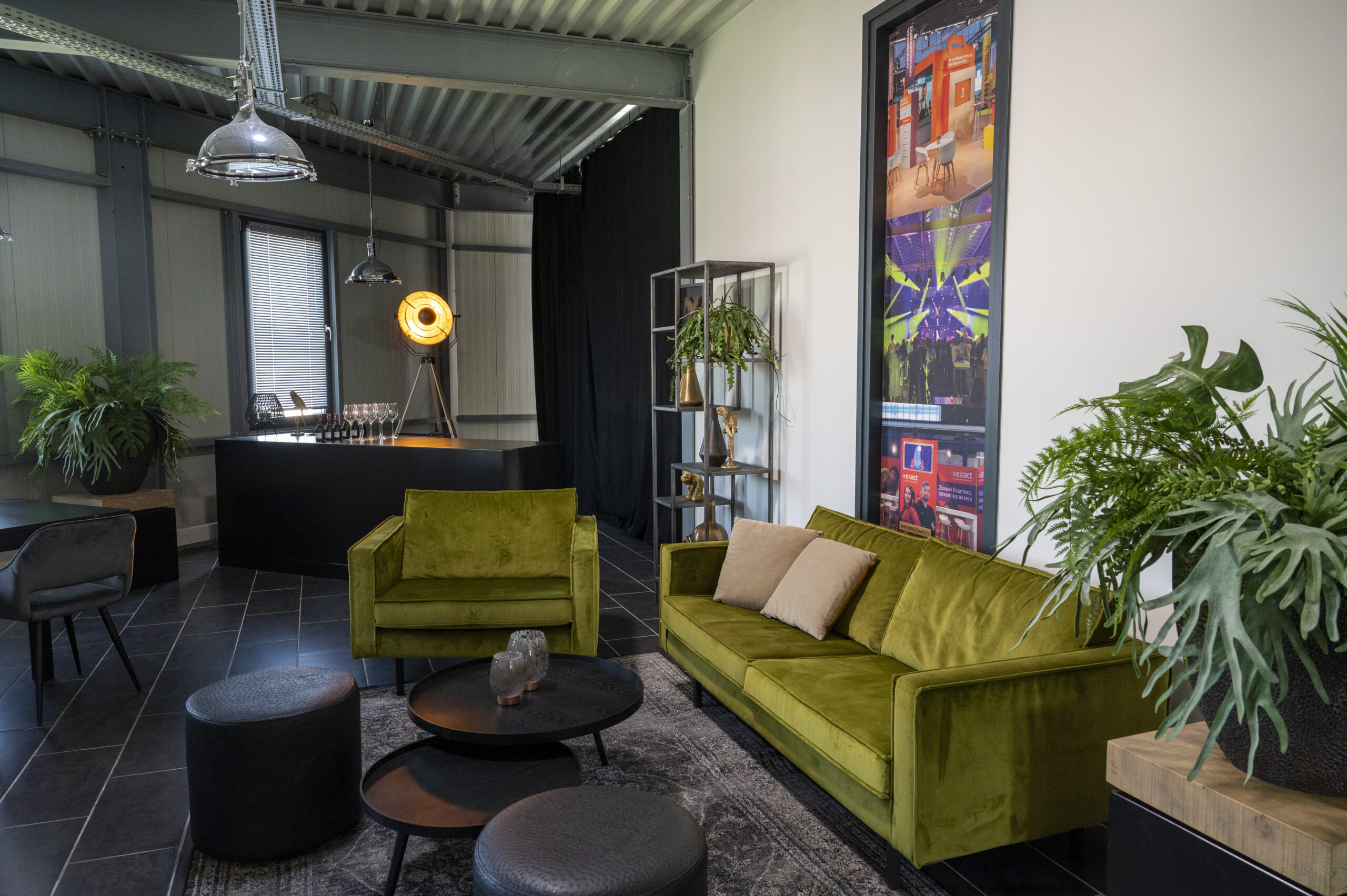 "All settings can be adjusted as desired"
There are many possibilities within the studio, such as a webinar, conference or round table discussion. The different studio settings we offer are: forum table, talking head, lounge and interview.
Viewers are encouraged to actively participate in a session through Q&A, votings and questions that are asked.
In addition to the standard settings, we are happy to think along about how we can optimally set up the studio for your event and give it the look that suits your company. This applies to the decoration of the studio but also the total picture for the speakers. We work together with an event styling agency, make-up agency and a caterer. So you are completely unburdened!
KVK Startevent - finances
Online event
Partner kick-off Exact
Online event
Curious about the possibilities?
More information? Call to 085-4892060