Your full-service AV specialist
Besides renting out audiovisual equipment (light, sound, video and rigging), our passion is creating creative and groundbreaking technical event concepts! We are your ideal partner for everything from the AV production of a trade show, convention or corporate event to livestreams, hybrid events, brand activations and stand designs.
With over thirty years of experience in the events sector and 24 in-house heroes in every field, VRF produces national and international events from start to finish. Our in-house design studio creates surprising 3D visuals for the visualisation of your event. It goes without saying that you will be closely involved in the production process!
Our target groups & sectors
Every year, VRF produces various audiovisual productions at corporate events. The events in this sector range from staff parties to seminars, all with a corporate atmosphere.
Every year, we are responsible for the AV production of various exhibitions at a number of venues. One of our standard locations, Expo Haarlemmermeer, is a popular location for exhibitions. It was the setting for such events as ShowUP, IFTF, Solar Solutions, Just Eat, Lego, Modefabriek, Financial Expo, Horse Event and VT Wonen&Design beurs. These are just a few examples of trade shows for which VRF is the permanent AV supplier.
We are regularly charged with the construction of exhibition stands and all of the AV technology for them. We do this at locations throughout the Netherlands and abroad.  For example, we create several stands for Exact every year.
Are you organising a convention and are you looking for an AV specialist who can take matters out of your hands? VRF has extensive experience with producing national and international conventions of all sizes. Here are just a few examples of the conventions we have produced: NVA annual convention, Exact annual convention, NOV annual convention, CFO Day, Deliver and GWF.
In early 2020, when the pandemic began to sweep across the globe, we at VRF immediately took matters into our own hands and went all-in on the production of virtual/hybrid events. We have built several livestream studios, each with their own look and feel. Following the enormous success of online events, we even built our own studio: Studio Bloq in Nieuw-Vennep. VRF has organised over 500 livestream productions to date.
We have produced activations in the Netherlands and abroad for various brands.  The activations include many different types of productions, such as a VIP lounge area at a festival for Bacardi or a VIP event for Budweiser during the World Football Championship in Moscow. This past year, we have organised activations for several car manufacturers, including Polestar and Tesla.
Specials are event productions that cannot easily be classed as part of one of our specific branches. They include a mixture of prominent events, such as the concert series for the band Sela and various VIP events.
Your AudioVisual specialist
Inventory
Visualization
Preparation
Production
Evaluation
In order to draw up the best possible proposal, we will first meet with you at the venue where your event will be held. As soon as you give us the how, what and when of your event, we will get to work! Our project manager will work alongside one of our designers to develop a creative concept.
We will send you our offer within 24 hours* after receiving your request. Depending on your request, we will then create a 3D visualisation in our in-house design studio. The production of your event will begin once you have signed off on our concept. Thanks to our great attention to detail and limitless creativity, VRF can take care of every aspect of your production, down to the tiniest details. You can trust VRF to take matters out of your hands and offer you peace of mind!
During and after setup, our heroes will perform technical checks to make sure everything goes smoothly during the event itself. If anything does go wrong, one of our AV technicians will be present during the event to resolve the issue quickly. After the event, we will disassemble everything and leave the venue neat and tidy, just the way we found it. Of course, your permanent project manager will schedule an evaluation after the production.
*Depending on the scope of the request/concept creation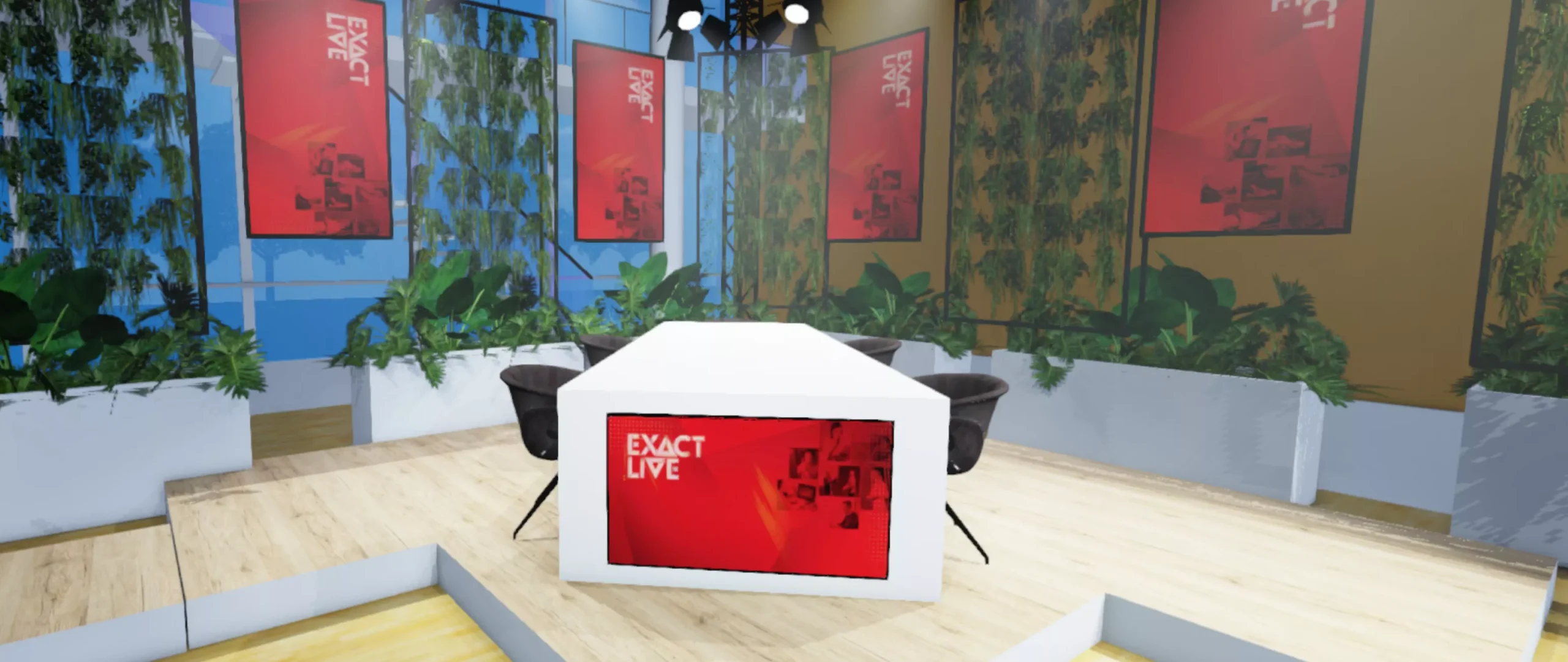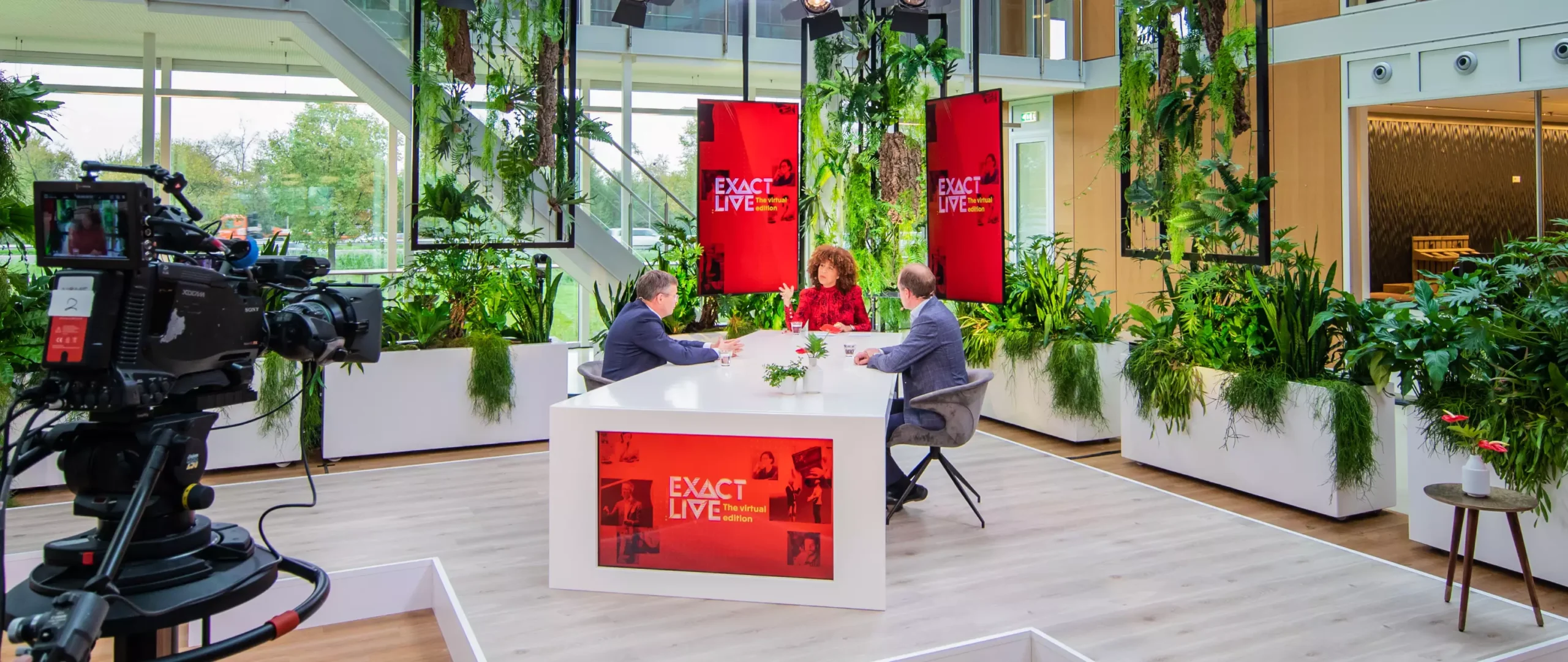 VRF employs a team of audiovisual specialists, all of whom have their own area of expertise pertaining to lighting, sound, video and stage design. Today, our team consists of more than twenty heroes. Interested in joining our team? Take a look at our available vacancies. See you soon!
Junior personeel-/materiaalplanner